YouNow Rising Stars - Luke Korns
Luke Korns is 15 and is from Central Wisconsin, USA. Luke's favorite part of YouNow is the amount of undiscovered talent to be discovered. He also likes that the audience can decide on what they like. Luke wants to be a film director and he is well on his way to becoming one. Luke has written over 20 films and been contacted by 2 different film companies for sponsorships.
Luke plans to keep on broadcasting. Luke wants to help his YouTube channel reach 10 thousand subscribers by the next year. He also just wants to get himself out there more. To keep up with Luke check out these links.
YouNow Rising Stars - Jenn Penn
Jenn Penn, age 15, is a YouNow rising star! Jenn currently lives in the United States   and says that her favorite part of YouNow is the simplicity of the entire site. She likes that it's easy to talk to her fans and interact with them. Jenn's passion is making videos and entertaining people from all over the world. She also enjoys taking photos and she would love to one day meet Johnny Depp.
Jenn wants to let everyone know that she loves her fans and they mean the world to her. She will continue to keep broadcasting on YouNow so she can interact with her fans.  If you want to keep up to date with Jenn, check out these links: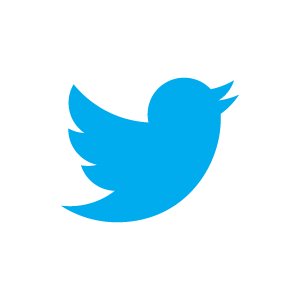 YouNow Rising Stars-Thomas Wetherall
Thomas Wetherall, 23 from Surray, just outside London, is a great conversationalist, entertainer and gamer. He is also one of the coolest chaps that are simply hard to resist. After all, he says that his passion in life is to make someone's day just a little bit better. And he does this by broadcasting video games and shining his big personality on everyone on YouNow.
Thomas is an inspiring guy. He adds a strong, inspiring and adult voice to the community. As a matter of fact, Thomas, (who loves WWE former wrestler, the Rock and is a hardcore gamer) is not just a responsible voice on the site - he also lends YouNowers a helping hand on the site. So if you want to ge in touch with Thomas - here are his links: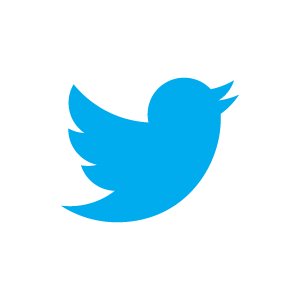 thomas.wetherall
We thank Thomas for his time and we look forward to continue to see him broadcast.
New Feature on YouNow: Status Tab
Have you ever wondered what getting to the next level on YouNow will do for you, or how close you are to the next level? And don't you wish you could keep better track of all the new fans, followers, and subscribers you are gaining? Of course you do.

Well, monitoring your progress just got a whole lot easier. Introducing The Status Tab:

1. Levels Transparency
Understand the benefits of reaching the next level, while also tracking how close you are to achieving it! 

2. Social Progress Dashboard

Seamlessly monitor the progress of your Facebook friend requests, YouNow fans, Twitter followers and YouTube subscribers with one simple dashboard. 

3. Sharing

Easily share your social progress with the world!
No longer will you have to open "My Stats" when you want to see how many fans you have. You don't even have to check Twitter or YouTube to see your followers/subscribers!

Now you can check your status and social reach at any time directly on YouNow… all it takes is one click.
YouNow Development Updates
Hi, my name is Erez and I am the CTO of YouNow.  As you have noticed since we launched in September, we constantly work to improve and enhance the YouNow experience.  Moving forward, I will write a blog post every week or so describing our new product releases.
Here is what is new this week:
Subscribe to Broadcasters' YouTube Channels: Broadcasters may now connect their YouTube channels so that viewers may subscribe to them during their broadcasts. 


Facebook and Twitter Beacons: YouNow has become more viral.  New users will be announcing YouNow on their wall and fanning will now (every so often) trigger both Twitter and Facebook notices to your friends and followers. 



Camera/Mic Setup page: Is now improved. Testing your camera and mic is now a much quicker process.  Do a test recording right there on the setup page to ensure that your Camera and Mic are properly set up. 
First time users now see unique instructional welcome messages. 
Twitter Promotion:  New users are now encouraged to authenticate their Twitter account earn a level up and earn coins. 


Bug Fixes: 
Earning points to climb levels is enabled
Fans earned count on users private pages is fixed
Please leave your comments below about our new releases this week.  We want to hear from you!
Friend me, Follow me and Become a Fan on YouNow!
YouNow is making it easier than ever to connect to your favorite broadcasters and newly found friends, and build your social equity. 
We recently added the ability for viewers to Facebook friend request and follow a broadcaster on Twitter directly from YouNow. That's right… making new friends and staying connected with them is now a piece of cake.

Click "Friend Me" or "Follow Me," to friend request a live broadcaster, or follow them on Twitter. (Still need to join Twitter? Click here.)





To connect your Twitter account to YouNow,  go to "My Settings," and click "Connect" if you are logged in to Twitter,  or simply enter your Twitter handle. 

Set yours up now, and begin to cultivate new relationships and build your social equity at YouNow.com.
10 TIPS TO MAKE YOUR BROADCASTS ROCK
Wondering what to do when you are waiting in the queue to GO LIVE? Plan a great broadcast! Check out these 10 tips that will help make any broadcast exciting and engaging.
1. While waiting in the queue, pay attention to the current broadcaster.
Be prepared to address what they were saying and continue the conversation.
2. Have something exciting to talk about or show the audience.
A sports team, your favorite band, your favorite pet. Your bedroom, an instrument, a skill or talent– dance, funny stunt, etc. Have a vision of how you would like your broadcast to go, and execute it!
3. Never start off by asking for fans or votes.
Earn them by being interesting!
4. Introduce yourself to the audience.
Remember new people join all the time – you want them to know who you are and why they should listen to you.
5. Stay positive.
As a rule, ignore bad votes or comments (there are exceptions to this rule, but they will just distract you).
6. Be outgoing, wild and inspiring.
Prepare a fun costume, wig, or make over. Be creative and have fun with it – if you are having fun, it will translate to your audience.
7. Balance your time.
As your broadcasting, remember the majority of people want to see you broadcast. It's just boring to watch someone respond to trivial chat questions for more than a minute here or there.
8. Be seen.
Make sure you have good lighting for your broadcast. You want to look your best, as poor lighting can be detrimental to any broadcast.
9. Poll the audience.
Ask people yes or no questions to get them engaged… or "Type 1 in the chat if you want me to do a backflip…  Type 2 if you want me to eat a goldfish!"
10. Use Twitter / Facebook to enhance your broadcasts.
Have fans tweet you during your broadcast using @younow and your twitter handle, or mention you and YouNow on facebook, and then give them a shout out – they deserve it!
Stay tuned for more posts about making your YouNow.com broadcasts the best they can be!
- Written by Dan Gilormo (@dangilormo) and Dorian Dargan (@doriandargan)